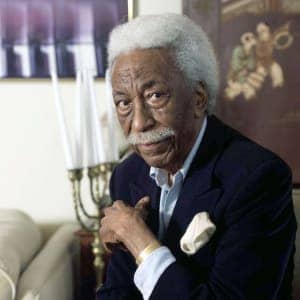 QUICK FACTS
Gordon Parks November 30, 1912March 7, 2006Gordon Parks became the first African American to direct, write, score and co-produce a major Hollywood film with 1969's The Learning Tree .Fort Scott, Kansas New York, New York Gordon Roger Alexander Buchanan Parks.
Who Was Gordon Parks?
Gordon Parks was a self-taught artist who became the first African American photographer for Life and Vogue magazines. He also pursued movie directing and screenwriting, working at the helm of the films The Learning Tree, based on a novel he wrote, and Shaft. Parks has published several memoirs and retrospectives as well, including A Choice of Weapons.
Early Life
Gordon Roger Alexander Buchanan Parks was born on November 30, 1912, in Fort Scott, Kansas. His father, Jackson Parks, was a vegetable farmer, and the family lived modestly.
Parks faced aggressive discrimination as a child. He attended a segregated elementary school and was not allowed to participate in activities at his high school because of his race. The teachers actively discouraged African American students from seeking higher education. After the death of his mother, Sarah, when he was 14, Parks left home. He lived with relatives for a short time before setting off on his own, taking whatever odd jobs he could find.
Famed Photographer
Parks purchased his first camera at the age of 25 after viewing photographs of migrant workers in a magazine. His early fashion photographs caught the attention of Marva Louis, wife of the boxing champion Joe Louis, who encouraged Parks to move to a larger city. Parks and his wife, Sally, relocated to Chicago in 1940.
---