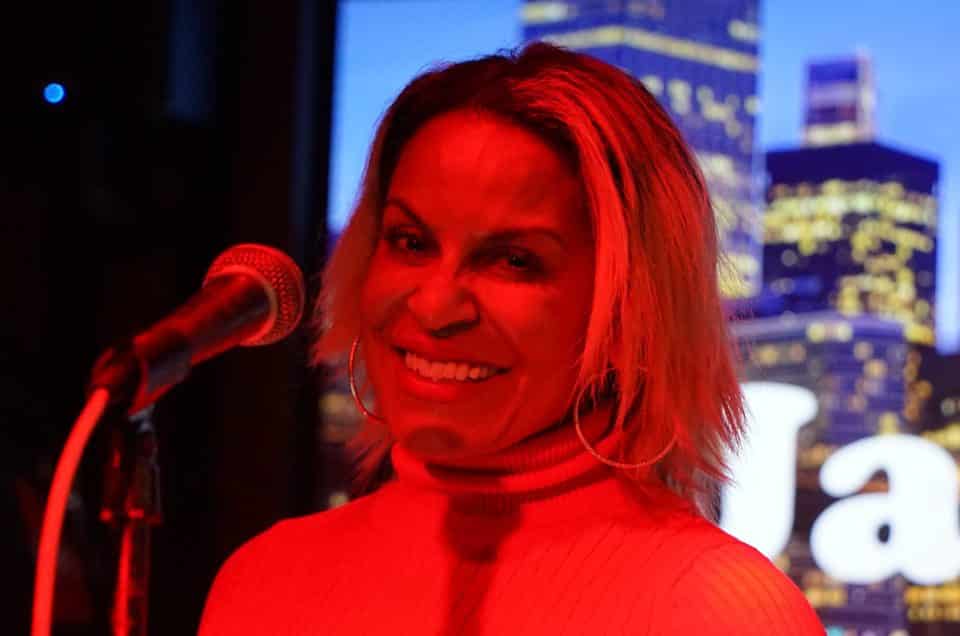 Born of an Italian American mother, and African American father, Viva has always had multiple artistic interests as diverse as here cultural background. Viva is somewhat of a Triple Threat, starting her dance career at age 12, her acting career in her teens, and then later transitioning into music, writing, and performing arts education.
Viva started her acting career at age 16 appearing in such productions as "Fresh Prince of Bel Air", "A Different World", "Cop Rock" and the cult-classic "Roadside Prophets", to name a few .
After taking a hiatus from her acting, Viva rediscovered a deeper joy and passion for music. She turned to a career in Music in 2002 where she made her way to Asia in September 2003, performing at the Island Shangri-La Hong Kong. She spent several years traveling to and from Asia, and has performed at venues such as Post 97, Club 97, Kee Club, The Peninsula Hotel Hong Kong, Grand Hyatt Hong Kong, Park 97 Shanghai, Coco Blues Thailand, Sheraton Bangkok, Plaza Anthanee, Le Meriden Bangkok, Harry's Jazz Club Singapore, Hilton Wangfujing Beijing (Beijing Olympics), The Metropole Sofitel Le Club Jazz Venue, Hanoi Vietnam, The Shangri-La Singapore, Brown Sugar Taipei, and many others.
She has also performed for various corporate clients, including Omega Watches, The Forum, Swvarski Crystal, Park 'n Shop, Watson's and many others.
Viva is currently pursuing parallel careers in music, acting, writing and performing arts education. She loves inspiring young artists through arts-education programs and individual instruction. She has also become an arts advocate, reinforcing the importance of Performing Arts Education in Schools.
Viva has worked for artists and producers such as The Hodads, Soulicious, Skylar Lexx, Faultline, Masta and the Edge of Soul, The Renn Band, Stephen Boyd Trio, Doug MacDonald, Pink Floyd Sound, Playback, Atea Stefani, Heaven+Earth, Melissa Manchester and many others. She continues to perform locally and overseas when her schedule permits.
She is also currently pursuing a graduate degree in Jazz Vocal Performance and Secondary Education.